Latino Civic Participation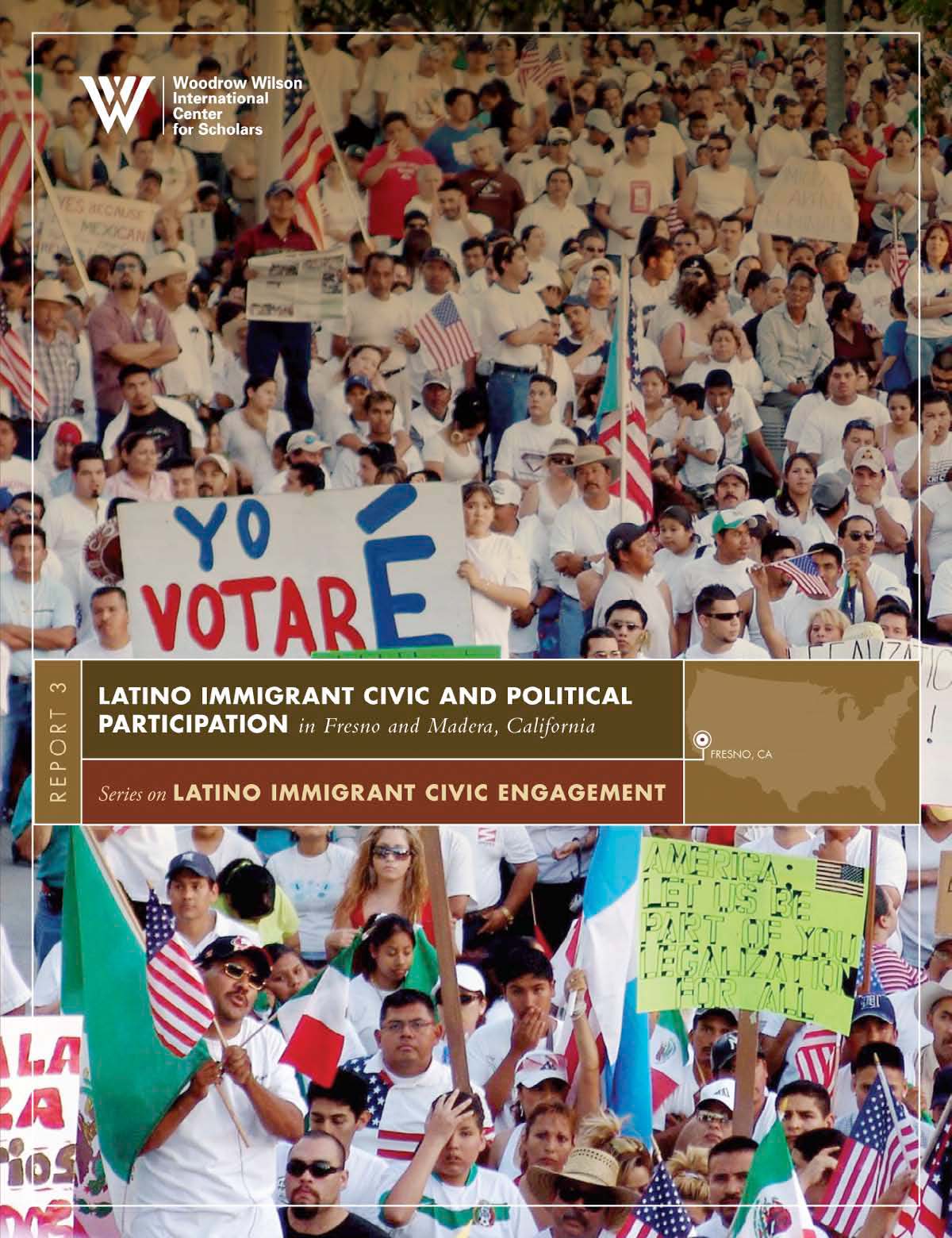 In this case study, we seek to understand some dimensions of the context in which are formed and expressed the civic and political participation of immigrants residing in the counties of Fresno and Madera, California, as well as the history of their formation as political agents. Statistics tell us of the low rates of naturalization[1] and voter registration[2] among immigrants in the Central Valley, yet this community works day after day to achieve a more just and dignified life, and to integrate into and become more active members of the larger community.
[1] In Fresno County, in 2005, a total of 29,819 residents had obtained citizenship, according to the survey taken by the American Community Survey of the U.S. Census Bureau. Edward Kissam, "Context and Dynamics of Civic and Political Participation among Immigrants in Fresno County," p. 6 (Aguirre Division, JBS International, March 2008), reference document prepared for the Fresno case study.
[2] Of the 528,743 Latinos eligible to vote in the presidential primary, 352,661 or 66% are registered (Report on Voter Registration, Office of the California Secretary of State, February 5, 2008). No data exist that indicate how many of the registered voters are naturalized citizens.